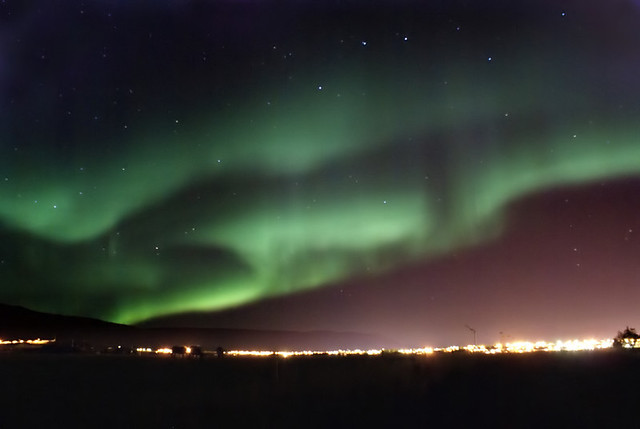 A Spectacular Arctic Experience
My favorite kind of road trip is measured in thousands of miles and revs. It involves me in an exhilarating car and plays out in a super cool area. By 'super cool' I don't usually mean it literally. But this time, the road trip I took was 100% icy! I went on an arctic driving adventure that took me from London to Iceland to Stockholm and all the way to the Swedish Laplands.
Six Days, Seven Stunning Cars To Choose From
What can be more exhilarating than driving a Ferrari? Driving it on ice! For just over a week I negotiated spectacular natural beauty in icy cold conditions, with a fun assortment of cars. The trip started with an 'Italian Job'-style chase with classic Mini Coopers through the back streets of London followed by dinner in a restaurant so lavish it made me feel like James Bond. Yes, I did have a martini (or two!) The next day we flew out to the Icelandic Highlands where we spent two days taking a fleet of custom-made four-wheel-drive Toyotas across rough terrain with spectacular scenery that featured majestic waterfalls and glaciers. I loved driving the powerful modified Toyota Hilux allocated to me.
We stopped for lunch and a dip in the Geysir hot springs. The evening was spent marveling at how magnificent the Northern Lights are in real life, as we sipped on cups of Brennivín, Iceland's unsweetened potato schnapps.
Sensational Sweden
From Iceland, we flew to Sweden. The adventure there started with a fun jaunt through the Swedish Laplands on snowmobiles – who says you need four wheels to have fun!? But by the next day, I was ready for some more motoring action. After a relaxing evening that involved fine dining at a Michelin-star restaurant in Stockholm and sipping on sparkling wine in a hot tub, I was ready to take on the full-scale F1 circuit replicas in the ice and snow.
Two Days Of Intense Ice Driving
We were told we could choose our rides from a selection of sports and supercars that included a Ferrari 458, a Ford Focus RS, a Porsche 911 GT3 and a Subaru WRX STi. Each day we covered around 75 miles in seven driving sessions. This meant every driver could try every available car at least once. My first choice was the WRX. I was excited to try its iconic symmetrical all-wheel drive, especially on ice. Once I got used to how different the steering is to other cars and got the hang of it, I loved how it handled and was really happy about choosing it to do a technical circuit. I also enjoyed the Focus and made full use of its Drift Mode button for a riotous ride.
A True Bucket-List Experience
This experience was not my first exhilarating road trip, but it was definitely one of the best. I loved that it had a combination of off-road and track driving experiences and that I now feel comfortable driving in a full-on Arctic environment. This sure is one for the books!
Audi's Last TT And First Car To Be Sold Exclusively Online
The new Audi TT Quantum Grey Edition is out in Europe! But there's a catch to owning one. You can only buy it online. There's also only 99 of these stunning sports cars available in Germany and selected countries in Europe.
A Very Special, Special Edition of the TT
Based on the 45TFSI Quattro S Tronic, the TT Quantum Gray Edition is driven by a powerful 2-litre four-cylinder engine. Yes, of course, it's turbocharged and has a seven-speed dual-clutch transmission for sleek navigation. It hits 100km in an impressive 5.2 seconds and tops out at 250km/h. To make it even more appealing, this TT's exterior clearcoat is partially matte and it has striking red contrasts inside the car – exactly the kind of detail that sets Audi apart. What makes the TT different, and infinitely more 'buyable' than many other comparable sports cars, is that it is one of the few true everyday sports cars. It is 100% suitable to city driving and offers reasonable interior space, excellent visibility and is comfortable enough to drive to work and back in the week while also being great for weekend jaunts on winding roads.
Buyers also have the option to secure leasing or purchasing deals through a simple process online from the comfort of their home or office and can have their new Audi registered with a custom license plate before it's delivered. It's the small things..! While buying something really expensive online may sound a bit unconventional, Audi is not the only auto company exploring digital sales.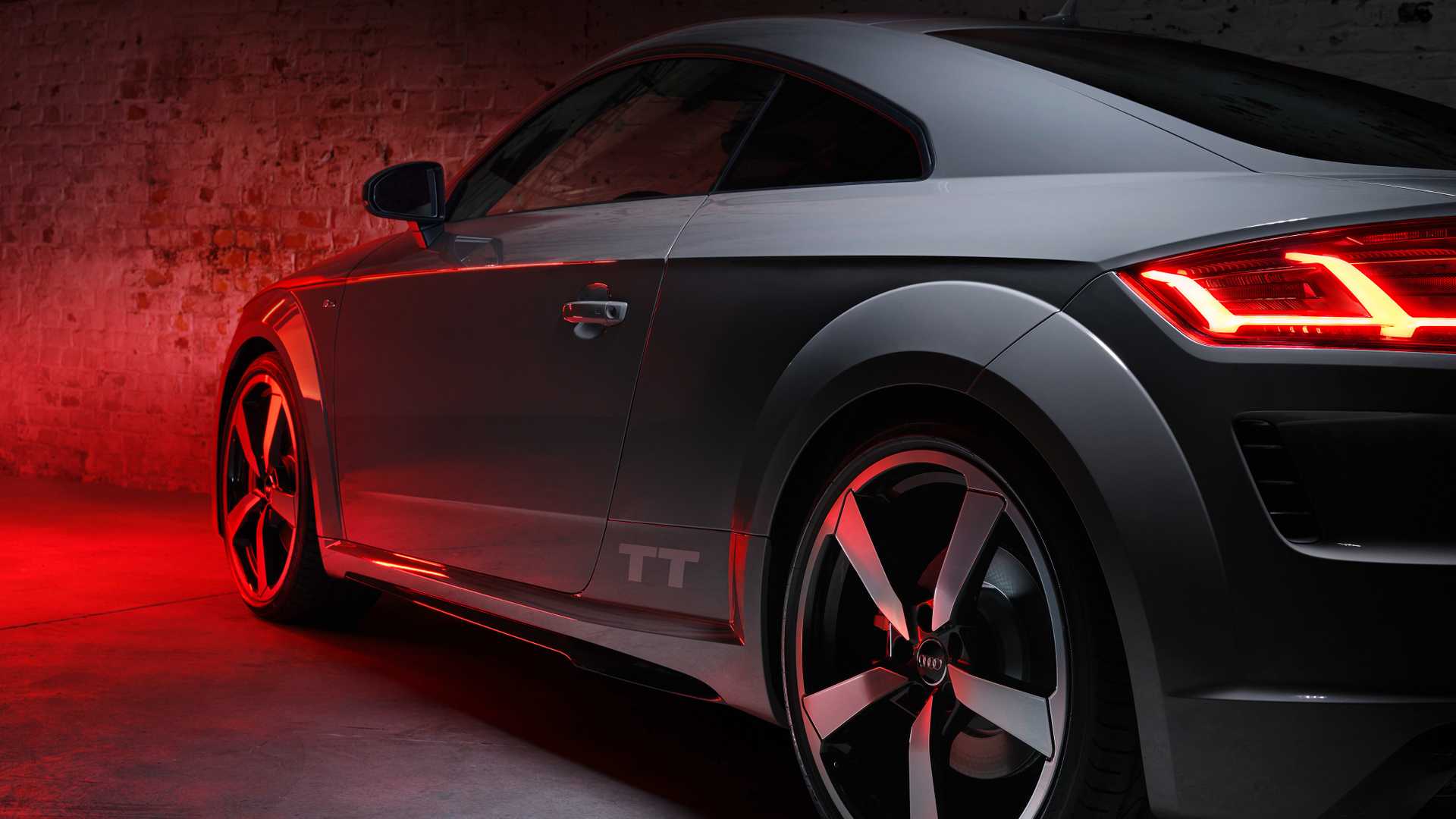 More And More Car Makers Are Looking At Online Sales
Earlier this year, Tesla announced that they will soon begin closing most of their brick and mortar stores with the intention of only selling their vehicles online. Known as industry pioneers, this is not surprising coming from Tesla. But these days it's not only the most progressive companies that are dipping their toes in the digital marketplace. Mercedes, Volvo and Hyundai have all begun testing online car sales with European customers and have had some success. People seem to be interested, but get nervous when it comes to parting with their hard-earned cash for something they haven't actually seen. Hyundai is tackling this by using malls in the UK where buyers can see and test drive cars before buying. Tesla offers customers a week to return the car if they're not happy with it, something other car makers should consider doing to give shoppers peace of mind.
Will Car Buyers Support An Online Shift?
In a world where over 100 million products can be sold by an online vendor in a single day, it's clear that more and more people are feeling comfortable with spending money on products they haven't physically encountered. But, although buying a new set of golf clubs or a new coffee machine from Amazon may be a timesaver, buying a car is another story. Everybody is different and we all have our own ideas of what makes a car comfortable and suitable. Online car sales could definitely work for the die-hards though – those who are massive fans of a certain brand and trust it enough to buy the latest version without trying it first. I guess if it was the latest GTI, and the only way to get my hands on it was on the internet, I'd definitely buy it online.