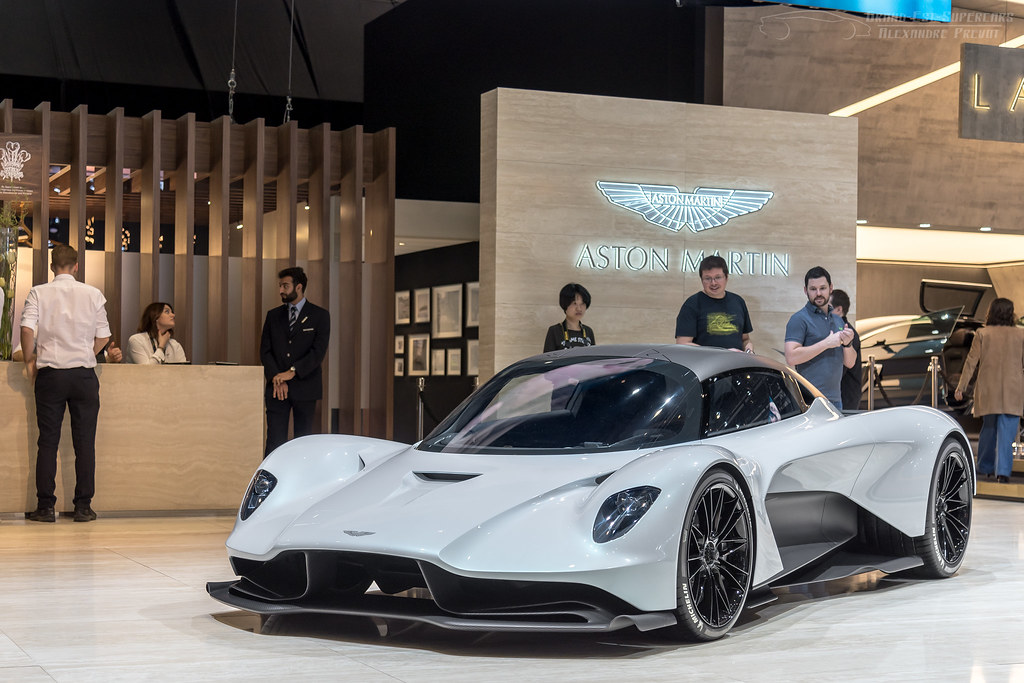 Introducing the Latest Aston Martin: The Valhalla
Aston Martin has yet again taken a dynamic step in a rigorous and highly demanding arena: the hypercar market. It's called the Valhalla and it's due to production lines in 2021. Only 500 of the hybrid supercars will be manufactured, each completely clad in carbon fiber and sporting the iconic name. Watch out, Batman! When James Bond gets hold of this machine, the Batmobile might no longer cut it as the coolest of supercool cars in Hollywood.
Is This the Valkyrie, all Grown Up?
It is exciting times for this brand indeed. For the first time since the turn of the millennium, Aston Martin will be making their own engines. Although the technical specs are not out yet (despite rumors of a 1,000 horsepower), the Valhalla is the next generation of the Valkyrie, after the Valkyrie AMR Pro. Considering the continuation of the Norse god naming theme, it makes sense. CEO of Aston Martin, Andy Palmer, spoke about this connection. Palmer stated that although the Valkyrie was always intended to be a once-off project, there was also an intention for it to create a new bloodline of exclusive, highly specialized hypercars.
Tech, Tech, and More Tech
Rumors aside, what's certain is that the Valhalla will have a turbocharged V6 hybrid engine. I can't wait to hear the juicy details like power output, displacement etc. It will also be oozing with the latest tech. Many of the Valhalla's components are built using 3D printing and an innovative new oil system makes oil changes in less than 90 seconds possible. The mysterious engine will definitely be able to achieve ridiculous, and totally illegal speeds.
Is it a Car? Is it a Plane?
Its mind-blowing design and superlight body will most likely facilitate otherworldly road handling at those crazy speeds. The active, aerodynamic features are expected to deliver exceptional levels of downforce through a new-fangled technology known as FlexFoil. Endorsed by NASA, FlexFoil physically alters the Valhalla's rear wing once it begins to pick up speed and drastically improves downforce. In a nutshell, this is aircraft morphing technology, used on a low-flying car on the ground.
Step Inside
Made with what Aston Martin calls 'space-age' materials, the interior has a lightweight center console with basic switches. A well-designed dash strip provides ambient lighting and, again, the basics like air vents and speakers. The storage space behind the seats is a nice, practical touch and the screen mounted on the steering column will make it even more pleasant to drive this car, like it can get any better!
Heaven Sent
As always, Aston Martin cars captivate and entertain by telling stories and invoking emotions. This time they've decided to name their hypercar Valhalla. According to Norse mythology, Vikings who wage their battles fiercely and die in honor will be carried by Valkyries to a large and majestic hall in Asgard named Valhalla. Naming this hypercar after Viking heaven is quite appropriate. Who can think of anything more heavenly than driving this spaceship on wheels?