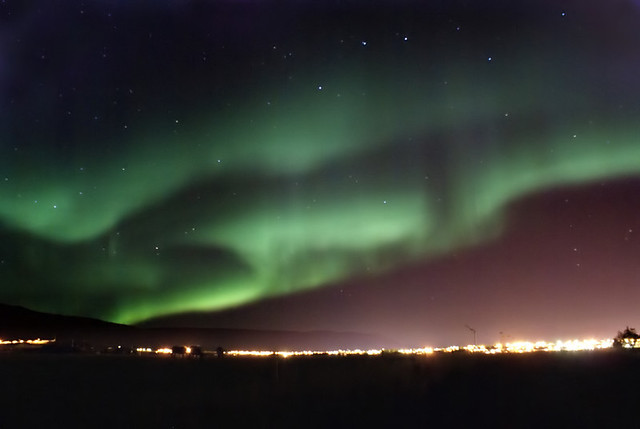 A Spectacular Arctic Experience
My favorite kind of road trip is measured in thousands of miles and revs. It involves me in an exhilarating car and plays out in a super cool area. By 'super cool' I don't usually mean it literally. But this time, the road trip I took was 100% icy! I went on an arctic driving adventure that took me from London to Iceland to Stockholm and all the way to the Swedish Laplands.
Six Days, Seven Stunning Cars To Choose From
What can be more exhilarating than driving a Ferrari? Driving it on ice! For just over a week I negotiated spectacular natural beauty in icy cold conditions, with a fun assortment of cars. The trip started with an 'Italian Job'-style chase with classic Mini Coopers through the back streets of London followed by dinner in a restaurant so lavish it made me feel like James Bond. Yes, I did have a martini (or two!) The next day we flew out to the Icelandic Highlands where we spent two days taking a fleet of custom-made four-wheel-drive Toyotas across rough terrain with spectacular scenery that featured majestic waterfalls and glaciers. I loved driving the powerful modified Toyota Hilux allocated to me.
We stopped for lunch and a dip in the Geysir hot springs. The evening was spent marveling at how magnificent the Northern Lights are in real life, as we sipped on cups of Brennivín, Iceland's unsweetened potato schnapps.
Sensational Sweden
From Iceland, we flew to Sweden. The adventure there started with a fun jaunt through the Swedish Laplands on snowmobiles – who says you need four wheels to have fun!? But by the next day, I was ready for some more motoring action. After a relaxing evening that involved fine dining at a Michelin-star restaurant in Stockholm and sipping on sparkling wine in a hot tub, I was ready to take on the full-scale F1 circuit replicas in the ice and snow.
Two Days Of Intense Ice Driving
We were told we could choose our rides from a selection of sports and supercars that included a Ferrari 458, a Ford Focus RS, a Porsche 911 GT3 and a Subaru WRX STi. Each day we covered around 75 miles in seven driving sessions. This meant every driver could try every available car at least once. My first choice was the WRX. I was excited to try its iconic symmetrical all-wheel drive, especially on ice. Once I got used to how different the steering is to other cars and got the hang of it, I loved how it handled and was really happy about choosing it to do a technical circuit. I also enjoyed the Focus and made full use of its Drift Mode button for a riotous ride.
A True Bucket-List Experience
This experience was not my first exhilarating road trip, but it was definitely one of the best. I loved that it had a combination of off-road and track driving experiences and that I now feel comfortable driving in a full-on Arctic environment. This sure is one for the books!